Publisher: Direction– Updated on 31/03/2021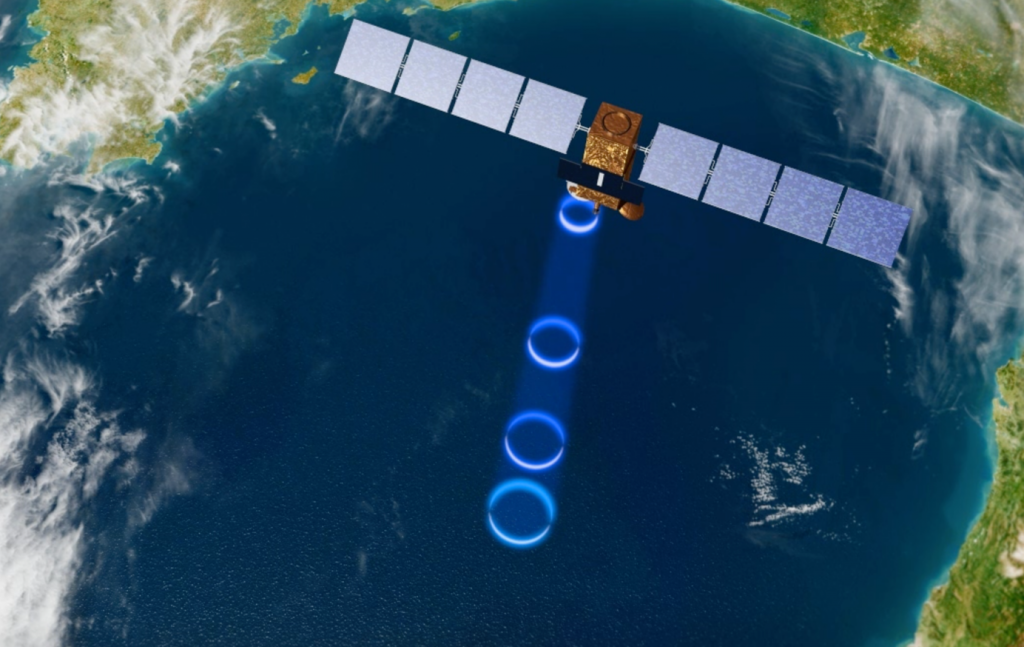 Scientific objectives
Defining and continuously improving the observability of physical processes in altimetry measurements is the team's major scientific objective. Over the past years, it has acquired a certain know-how in this field on several types of surface, from the ocean to continental surface waters. This know-how is exploited through the development of derived products and algorithms for processing and analysing altimetric measurements, which are made available to the international scientific community (via SNO CTOH, the AVISO+ service or the Theia cluster). Our long-term objective is the production of the longest and most homogeneous data series possible. The team is also actively involved in the definition of new altimetry missions and their support to space agencies (CNES and ESA), as well as in training for the scientific community in satellite altimetry and its applications (both in France and internationally).
Strategy and tools
The teams priorities are as follows:
For all surfaces (ocean, land, ice), ensure the continuity and homogeneity of geophysical information derived from historical altimetry missions and from new and future missions based on SAR and SARin technologies. This objective is indeed critical for climate studies.
To use new knowledge derived from new instruments to improve the processing of past missions and to derive new geophysical information, especially on small spatial scales (oceans, land, ice).
Use the synergy of altimetry observations with other sensors and in-situ measurements to define and derive new products to help understand the water cycle and manage risks in a climate change context.
Tools: satellite observations, in-situ measurements, numerical modelling, modelling of radar measurements.
► http://ctoh.legos.obs-mip.fr
Projects
The team works on a wide range of projects, with a collaborative approach, on continental surfaces, fine scales of the ocean, the coastal ocean and sea ice.
News
Composition
Permanent staff
Prénom NOM
Grade – Employer
Florence BIROL
Team Leader
Senior Scientist – CNAP
Fernando NINO
Technical Manager
Research Engineer – IRD
Damien ALLAIN
Research Engineer – IRD
Fabien BLAREL
Engineer – CNRS
Denis BLUMSTEIN
Engineer – CNES
Frédéric FRAPPART
Research Scientist – CNAP
Jordi CHINAUD
Engineer – CNES
Fabien LEGER
Engineer – CNRS
Rosemary MORROW
Senior Scientist – CNAP
All team members